All Dates and Cities
Landshut

12/06/19 20:00
Stadtsäle Bernlochner Landshut - Messe- und Veranstaltungs GmbH, Ländtorplatz 2-5
Annotations
Christmas Special
Take advantage of our exclusive offer to pay the handling fees on your ticket purchase (valid until 17 December 2019), lowering the price to only €14.00 (instead of €15.50)!
In the Netherlands, we show the film programme in English.
Our local partner / Ticket Agency
Fels & Eis, Klettershop Landshut
Schulstraße 6
84036 Landshut
Germany

+49 871 53705
www.fels-eis.de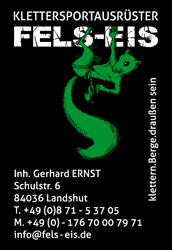 Venue
HINWEIS: Diese Veranstaltung wird von Landshut Live durchgeführt.
Stadtsäle Bernlochner Landshut - Messe- und Veranstaltungs GmbH
Ländtorplatz 2-5
84028 Landshut
Germany

Supported by